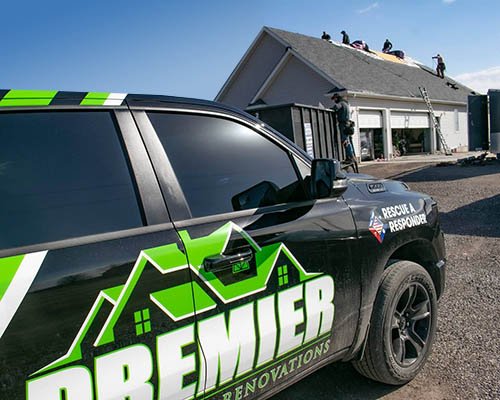 Roofing in Troy, MI can last for decades, but it's also subject to stress from weather all year round from snowstorms to summer thunderstorms. Homeowners in Troy MI and surrounding areas question whether it's time to replace their roofs and seek the help of a professional roofing company.
In Michigan, Premier Roofing and Renovations is the trusted company for reroofing and roof replacement services. No matter how old your roof is, we'll upgrade it to a more efficient roof material and increase the protection of your home.
When to consider roof replacement in Troy, Michigan?
The answer to this question depends a lot on the type of roofing you have on your home, but there are some general rules for how often you should replace your roof.
Asphalt shingles can last for up to 20 years, so you should get your asphalt shingle roof replaced every 15 years or so to keep it from developing structural problems.
Low slope or flat roofs can last up to 25 years with proper roof maintenance, so flat roofing should be replaced every twenty years.
No matter how old your roof is, you should alway replace your roof if there is structural damage to the roof decking or supports, which shows up as roof sagging or repeated leaks.
When it's time to upgrade your roofing, call Premier Roofing and Renovations, Michigan's trusted roofing company for roof replacements.
If you're a Michigan homeowner considering replacing your roof, get the opinion of the most reputable roofing experts in your area! Contact Premier Roofing and Renovations for a free roof inspection and consultation.