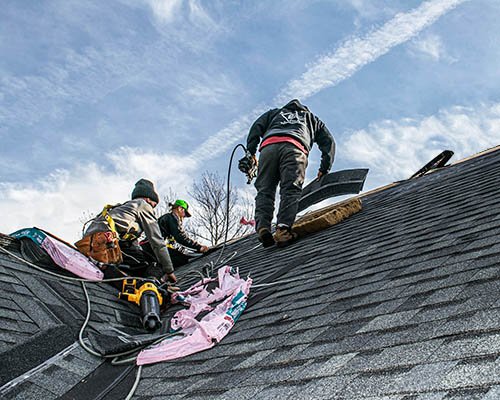 Homeowners with roof leaks know they need roof repairs, but there are more subtle types of roof damage that can use professional roof repair services. The most important thing to remember about getting roof repairs is to call the most experienced roof repair company in your area. Premier Roofing and Renovations are these roofers in Michigan.
How do you know you need roof repairs?
The two main ways to spot roof damage that requires professional roof repairs is to visually inspect your roof yourself or get a roof inspection from your trusted local roofers. When doing your own roof inspection, you can look at your roof from the ground, but it's also important to check in the attic for signs of roof leaks like water damage.
All About Roof Repair Services
Common Roofing Problems & How to Spot Them

Broken Shingles – Look for shingles that are shifted from their usual spot, lifted, cracked, or missing granules on the top.
Missing Shingles – Breaks in the lines of shingles can indicate spots where shingles have been torn away by high winds.
Damaged Flashing – Roof flashing is the thin sheets of metal that protect roof joints and valleys, and cracked or broken flashing will let water get into your roofing.
Damaged Vents – Venting is important for your roof health, and any vents with cracks, dents, or cracked bootings can be sources of leaks as well.

Our Roof Repair Options

Shingle replacement puts up new shingles that are as close as possible in color and style.
Flashing repair involves replacing or reinforcing damaged flashing around chimneys or in roof valleys and joints.
Vents, gutters, and siding can also be replaced.
Premier Roofing and Renovations: Roof Repair Experts in Michigan.
We have decades of combined experience with roofing in three states, and we're dedicated to our clients, whether residential, commercial, or industrial. We'll work hard to find just the right roofing repair solution for your property, and we'll make the roof repair process as painless as possible.
Don't hesitate to get your roof problems fixed! Contact Premier Roofing and Renovations for quality roof repair services in Michigan.