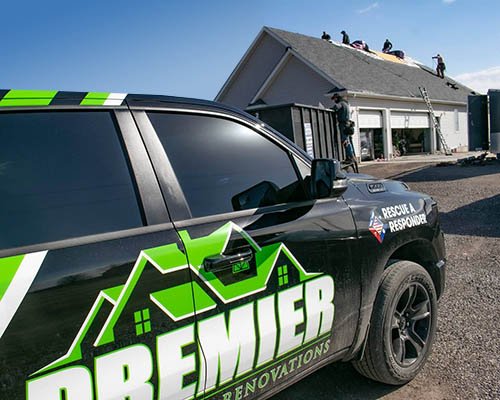 Homeowners that have been dealing with repeated roof leaks, missing shingles, or an aging roof need a trusted local roofer, but they may wonder, "what should I look for in a roofer?"
In Indiana, Ohio, and Michigan, the easy answer to this question is look for a Premier Roof and Renovation location near you! We're so confident in our integrity, workmanship, and ability to tackle any roofing project, that we'll help you determine the factors to consider when hiring a new roofer.
What Should I Look for in a Roofer?
A roofing company without integrity can be scary for homeowners, but there are certain things to look for in roofers and questions to ask when hiring a roofer that can make for a positive experience.
What Questions to Ask a Roofer when Getting Roofing Estimates

What parts of my house will you access to inspect my roof?
Does your roofing estimate include a detailed breakdown of all costs?
What are my roofing material options for this job? Will they be noted in your estimate?
How much will my homeowners insurance cover in regards to your work?

Other Factors of Quality Roofers

A proven track record of completed roofing jobs in your area
Testimonials that show what real customers felt about your work
Membership in professional roofing organizations and local business bureaus
Endorsements from well-known roofing material manufacturers
Premier Roof and Renovation: Roofers You Can Trust
We have years of experience with a wide variety of roofing types, styles, and problems, so we're capable of handling your unique roofing project. We'll work with homeowners and commercial property owners to determine the best roofing solutions, whether that's a roof replacement, roof repairs, roofing maintenance, or a new roof installation.
Contact Premier Roof and Renovation for all roofing solutions in Indiana, Ohio, and Michigan.